Production Consulting and Projects – Interim Change Project Management
The TSM core team consists of highly qualified specialists & top executives from the production sector. We support our clients along the entire value chain with a hands-on and highly effective approach. Our strengths are a passion for success, coupled with methodical competence for practical, well-founded solutions. From practice for practice!
From the strategic analysis of your current situation with the creation of a roadmap for implementation and further on to the implementation of the developed concept to the monitoring after the complete achievement of the project's objectives, our consultants are actively at your side.
TSM Services GmbH is YOUR key to implementing the best strategy and your contact in the area of production.
We help you to increase your added value – that is our core competence.
Most consultancies see themselves as guideposts, we see ourselves as pathfinders and companions. That's why our consultants are professionals and specialists of many years' standing who develop innovative and realistic solutions, who lend a hand, make a difference and are happy to work with you to implement them.
We are unconventional solution thinkers and develop "out-of-the-box solutions" for you.
Quality.at powered by TSM Services GmbH.
Quality Services and Knowledge is your competent partner for further education in topics related to quality, quality management, risk management, process optimisation and innovation management in Austria.
Our seminars, trainings & education are practical and on the highest level.
We offer:
Seminars & Trainings
Inhouse seminars
Online seminars
Consulting & Projects
If you do again and again, what you've always done, then you will get again and again, what you've always got. If you want to have something else, do something else! And if what you're doing, does not not bring you further, then do something completely different - rathe
read more
adacta

alko
aluflexpack
apg
asta
birner
eurasia
lukoil

siemens
staff and jobs
stroeck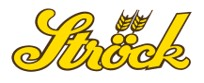 worthington